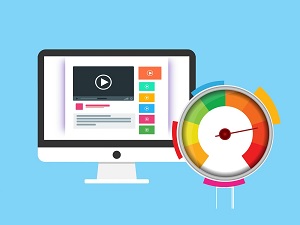 If you're a Google Chrome user, and you're interested in maximizing the overall performance of your system, then Google's recent announcement about their browser is sure to make you smile.
The release of Chrome 89 includes enhancements design to make it run notably faster on Windows 10 and use significantly fewer resources on both Android and macOS-driven devices.
According to the company's most recent claims, in testing, in the Windows 10 environment, they saw up to 22 percent percent memory savings when measuring the browser process. They saw another 8 percent percent reduction thanks to improvements in the renderer, and a further 3 percent percent reduction in the GPU thanks to improved memory allocation. If those numbers even come close to being replicated in real world conditions, that represents a significant improvement indeed.
If you're a macOS user, then the newest version of Chrome will give you a more modest memory savings. Even so, an 8 percent improvement is nothing to sneeze at, and version 89 will also include a new tool designed to help you keep your Mac cooler, courtesy of its tab throttling feature. Again, based on the research from Google's engineering team, they're reporting up to a 65 percent improvement on the Apple Energy Impact score in the macOS Activity Monitor for background tabs when employing this feature. That's certainly impressive in its own right.
Finally, if you're an Android user, you can expect to see a 5 percent reduction in memory usage, a 7.5 percent faster browser startup and 2 percent faster page loads. That might not make a big difference on any particular page, but over the course of an entire work day, it amounts to a substantial improvement.
Also note that the latest version of Chrome for Android comes with a new feature called 'Freeze-Dried Tabs, which helps the browser start up 13 percent faster. All things considered then, Chrome 89 should be high on just about everyone's wish list.