IT Company that works for you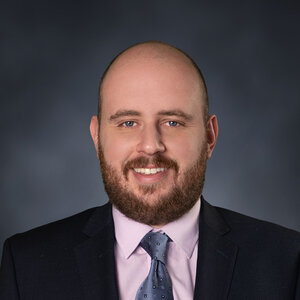 911PCTECH is a complete technology solution provider. We are 100% committed to making sure that your practice will have the most reliable and professional IT service in the Greater Charlotte area. Our team of talented IT professionals can solve your IT nightmares once and for all.
Here's why so many practices depend on 911PCTECH for complete IT services and support:
$10,000 FREE in Cybersecurity, Backups, Network, and Server upgrades for YOUR PRACTICE! – It probably has been a while since your last IT upgrade. Server is on the older side, older wifi and switches causing network problems in your practice, firewall not providing the necessary level of security, and still using external drives for backups? We understand technology is not cheap, however without a solid foundation like a reliable server, network, wifi, next generation firewall, and a proper backup system you put your practice at risk! That is why we're giving you up to $10,000 in FREE upgrades to make sure your practice will run without any interruptions!
100% 90 Day Back Money Guarantee – During your first 90 days of service If you are unhappy with our services or support, we will do whatever it takes to make sure you are happy and resolve any issues. IF you are still unsatisfied we will refund you 100% of the services you paid us for in the first 90 days. If an issue occurs after 90 days of service and we can't satisfy you, we will refund that month of service.
Lower IT Costs – Most practices we work with are on a tight budget, We can show you how to stop WASTING money on IT and get more for your money! One of the first things (and on quarterly basis) we do is review all of your technology spending (phone, internet, licensing, etc..) most of the time we can save you anywhere from 7% - 31% on your IT spending including our cost effective IT solutions for your practice.
No Hostages – We are so confident in our ability to provide you with the best possible services and support that we do not hold you hostage with long term contracts like other IT companies do. We work hard every day to make sure you are 100% happy with our commitment to serve and support your practice, if for any reason you decide we are no longer the right fit for you, we'll be able to stop your services with a 30 day notice.
We're on your side – We are vendor-agnostic, our #1 priority is to make sure the solutions you have in place work for your practice. We will work with your current EMR/EHR vendors, fax, phone & Internet providers to make sure everything works together as it should. We will also become your vendor liaison, giving you ONE point for contact for all IT issues. You will NEVER get caught in the middle of finger-pointing where one vendor blames another vendor while you are stuck in the middle wasting your precious time and with no resolution insight
Simplicity – You have plenty to deal with and worry about, by partnering with 911PCTECH, technology problems will NOT be something you will have to deal with or worry about anymore! From our hassle free onboarding, quick and easy access to our support team, to our simple and easy to understand billing, to our peace of mind security and backup solutions, you will receive complete peace of mind about your technology so that you can focus on what matters most! We just want your providers to be technology problem free so that your patients can get the best possible office visit experience!
Our custom service packages deliver what you need and want without overstepping the boundaries of your budget. From cloud services to data backup, 911PCTECH is here to team up with you and your company for expert support.