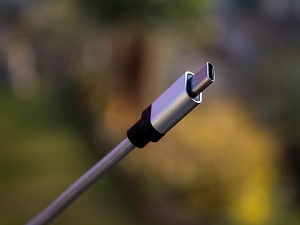 The USB-C cables on the market today are capable of handling no more than 100 watts of power. Industry engineers have been hard at work trying to find ways to improve that. Later this year, we should begin to see new USB-C cables that are capable of supporting up to 240 watts.
At first glance, it may not seem all that significant, but today's computers and smart devices are increasingly power hungry. Large, robust laptops used for gaming and 4k monitors simply require more throughput to fully utilize all of their capabilities, and today's cables leave certain segments of the market wanting.
The 240-watt cable variant will be called EPR, or Extended Power Range. Although the design has not been finalized, EPR cables will have some sort of graphical representation on the product packaging to alert potential buyers that these cables do indeed support the higher throughput levels.
Brad Saunders, the chairman of the USB Promoter Group, had this to say about the coming upgrade:
"With the new capabilities of USB Power Delivery 3.1, we now enable higher power products such as larger notebook PCs to shift from traditional power connectors to USB Type-C. We also anticipate a wider range of product application developers outside of the traditional USB ecosystem to now consider standardizing on USB Type-C with USB PD power their power needs."
Cables of any kind just aren't very flashy or exciting. As such, they're not things that most casual users think about. The right cable, however, can make a huge difference in overall performance, so power users will no doubt be rejoicing at news of the coming upgrade.
According to the USB-IF, we can expect to start seeing the new cables on store shelves sometime in the second half of this year (2021). Great news indeed.